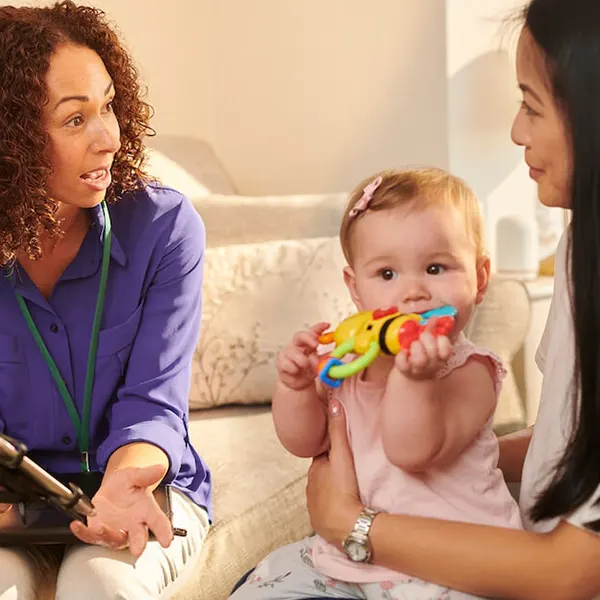 Award Winning Nanny Agency Serving Santa Barbara County
Your child's needs come first. At Nannies2Go, our goal is to make sure that your child's memories with our nannies are special every time. We are here to make your life a little easier. Our core belief is providing each family with the safest and most reliable nannies available.
Decades of childcare experience is the foundation of our unique business model. Our core belief is providing each family with the safest and most reliable nannies available.
Our nannies will help with cooking, cleaning, bath time, homework and story time. All of our nannies drive and help with pick-ups from school or after school practices.
We take great pride in pre-screening all of our nannies. Nannies undergo a multiple interview process and testing.  We ensure they all have the requirements our parents are looking for.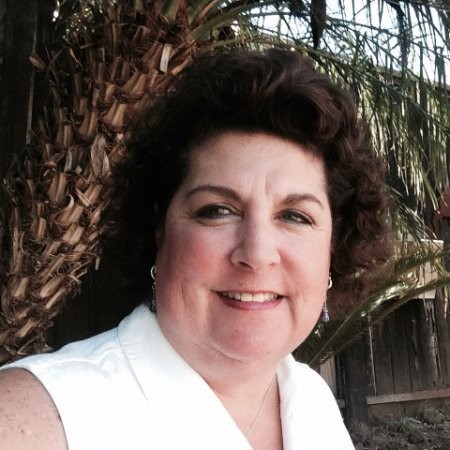 Lisa L. Grossmann
Owner
"Dependability is Priceless. Families deserve security and ease when leaving their child. We at Nannies2Go want to assure our families we strive to only give our families the best nannies and the best service. Our wish is families have a memorable experience with us."

– Lisa Grossmann
Lisa has over 30 years experience in the childcare business. She has extensive experience with infant to pre-teen. She is CPR and First Aid Certified, Certified Nurses Assistant and Home Health Aid. Lisa takes great pride in the service that her company provides to many loving families in the Santa Barbara county and surrounding areas.
Awards and Accomplishments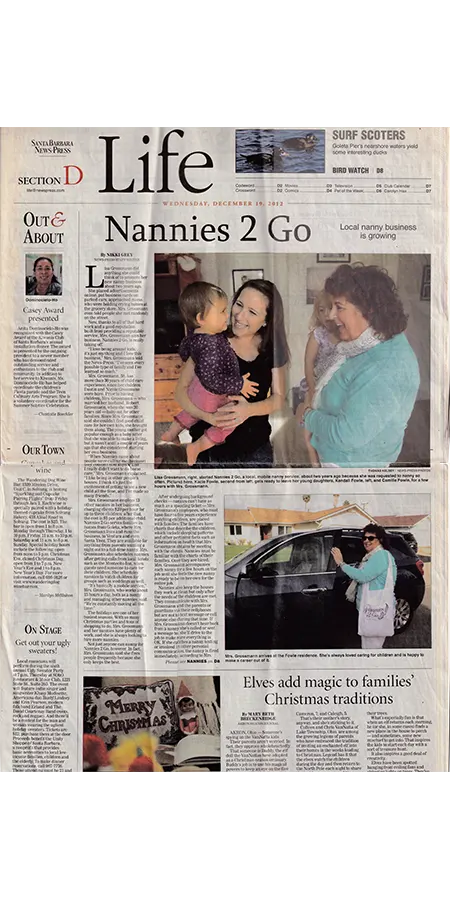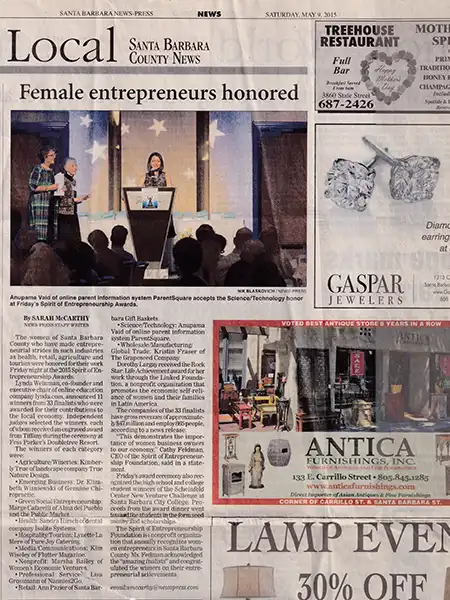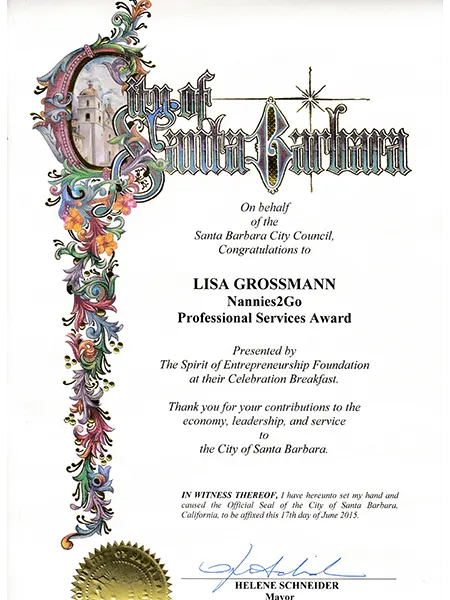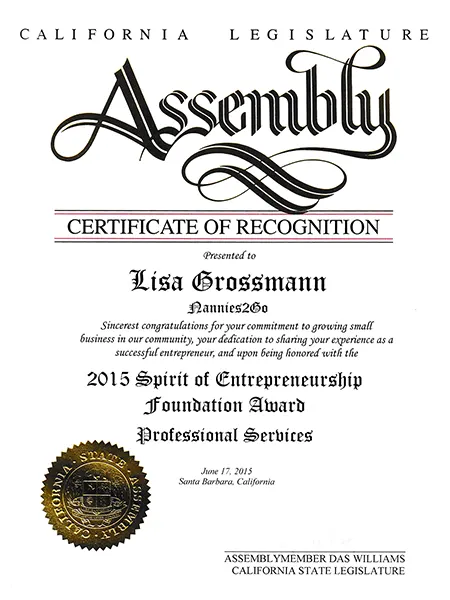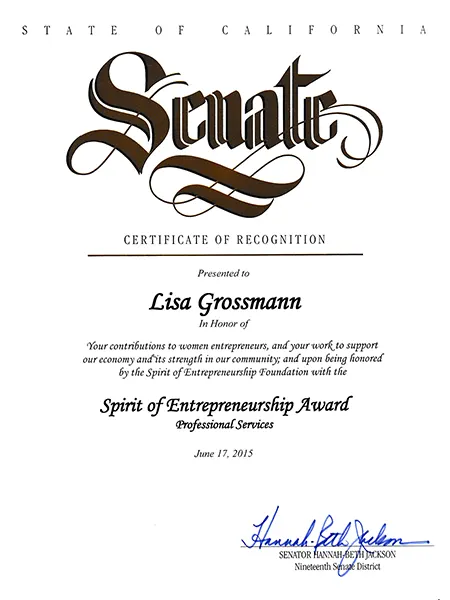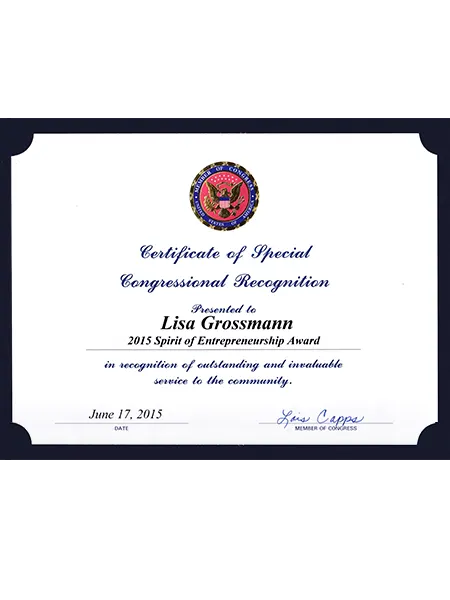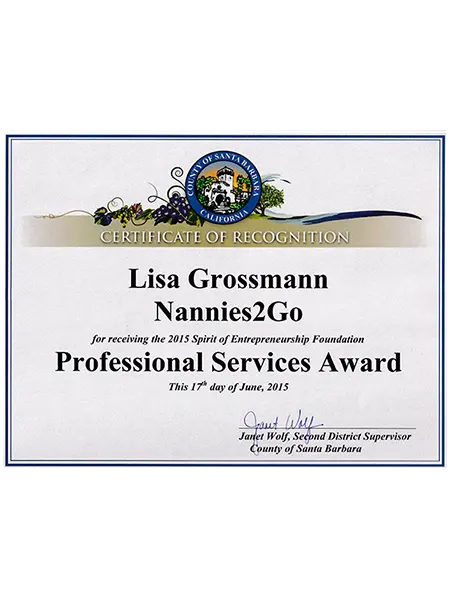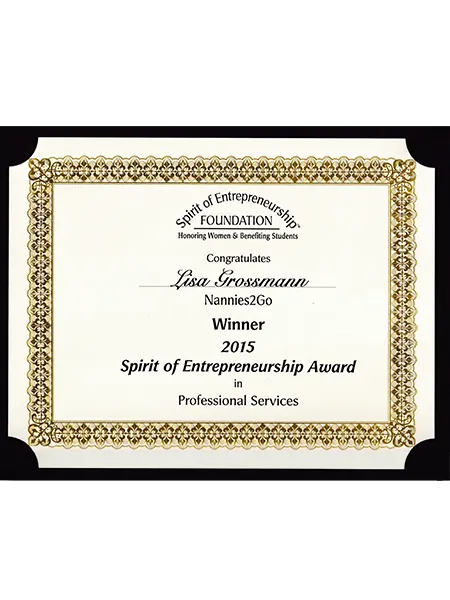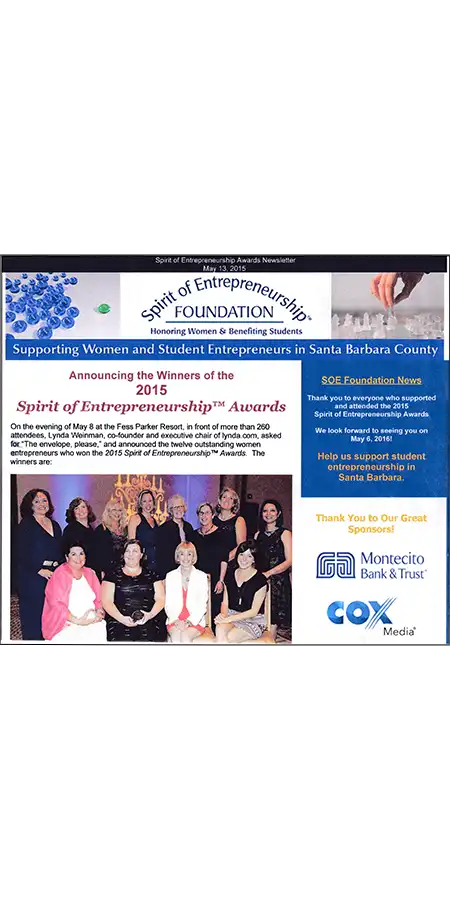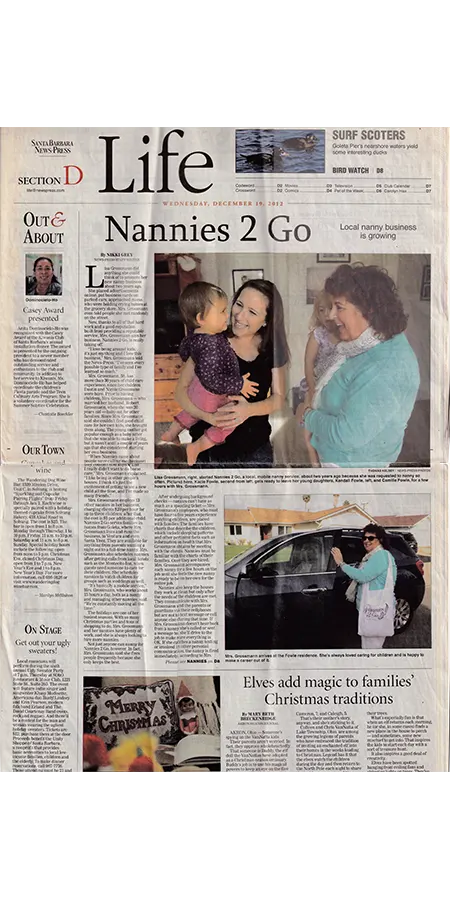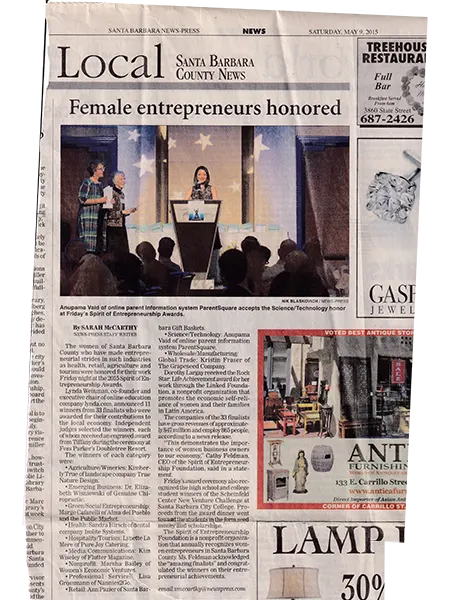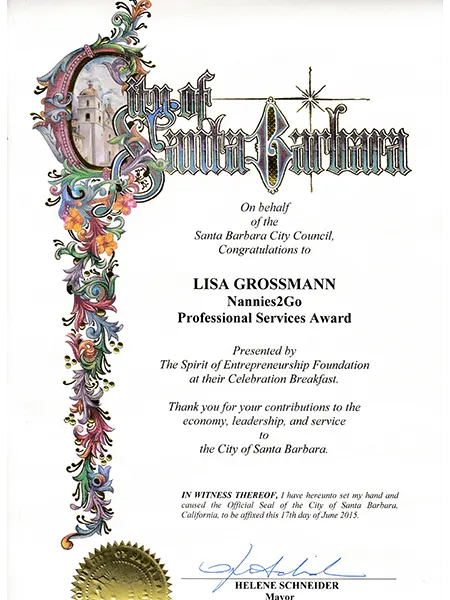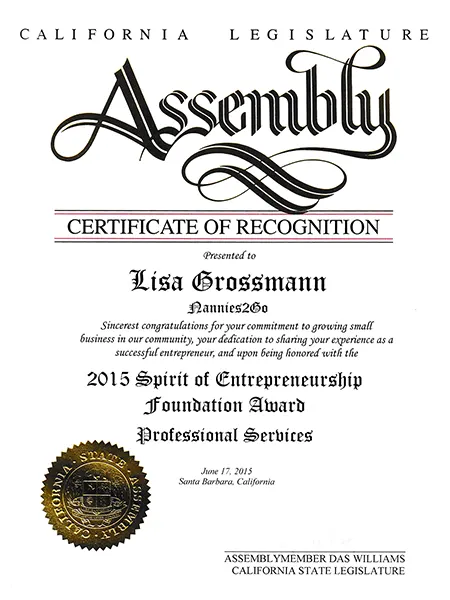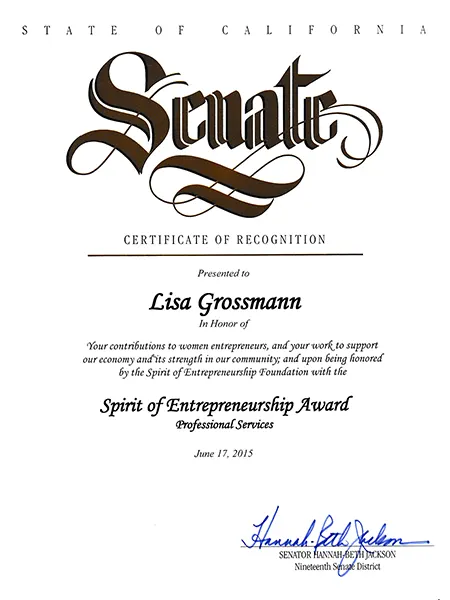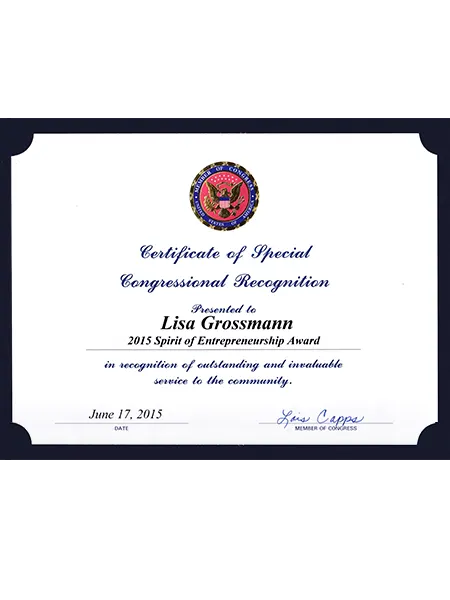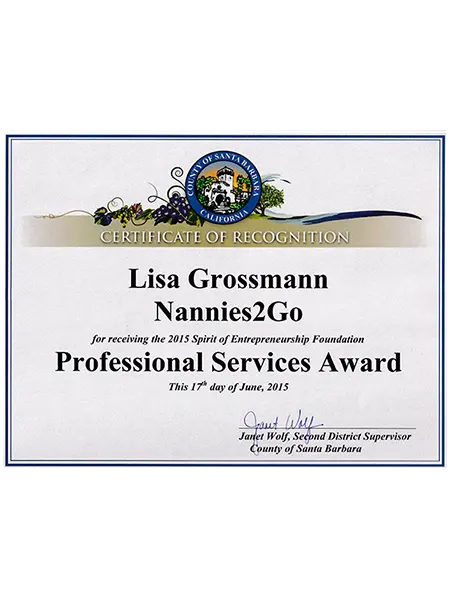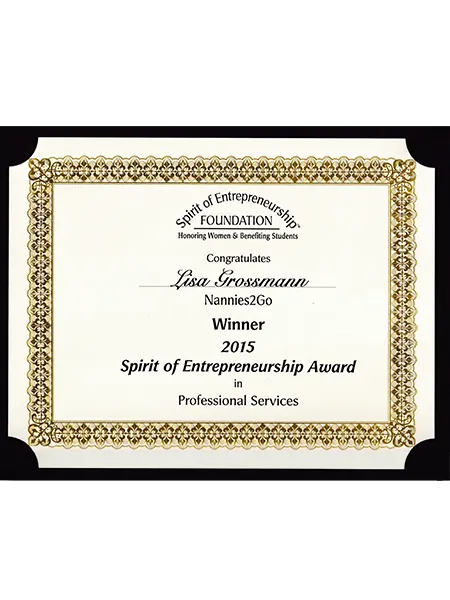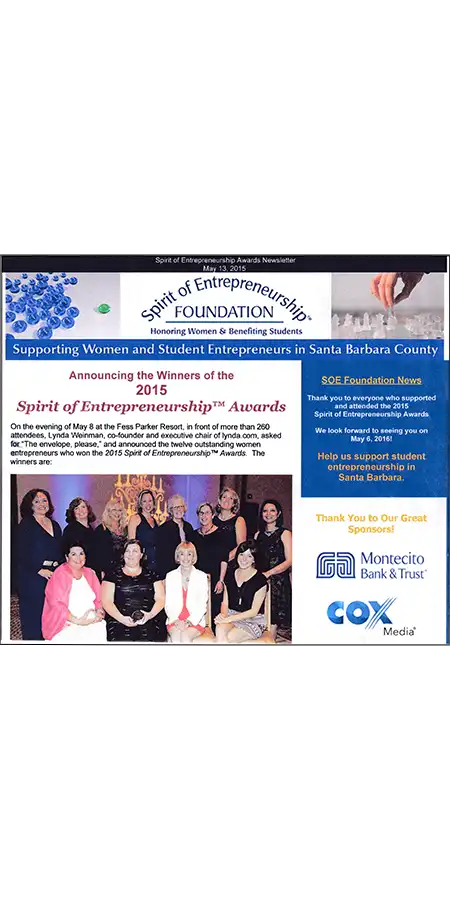 "Amazing company! Babysitters are trustworthy, well trained and reliable! Nannies2go is the people to call for any nanny needs!"
MAX

"She gets back to you promptly, the sitters are on time or early, always show up, never cancel, the boys love them, they are fun, etc etc etc. Highly recommend. Once you use Lisa and her sitters once, you will be hooked."
MARGARET

"Lisa was kind, thorough, professional, and responsive– she really saved us. We can't recommend her and her company highly enough."
KRISTIN G.
Ready to Discover
Exceptional Childcare?
Your child deserves more than just a nanny; they deserve an enriching experience, a mentor, and a friend. Dive into a world where care meets creativity, trust, and unmatched expertise.